* Mandatory fields.
** I authorize to handle my personal data according to Italian law 196/2003 (art. 23 and follows) Read Privacy Law
Read what our customers say about us Review your experience with us, thank you!
paul t
from
Henderson, Nevada
, on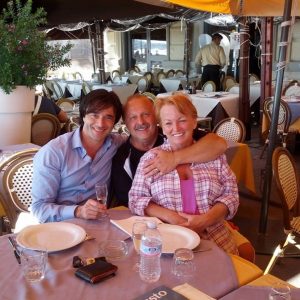 "Wedding in Sorrento,Italy" Ciao, My wife and I were married in Sorrento September 2013. that was my families 100 year anniversary of arriving in America from Avelino, Italy. Gianluca was responsible for Everything that happened to include; getting our requested date for the Cloister San Francesco for our wedding sight, our florist,photogrpher,mandolin & guitar musicians and The Foreignors Club for our wedding reception with amazing views of the Amalfi coast. A sepia,potato and onion meal that only Gianluca and a friends local restaurant could supply and to many other things to mention!! .
Jenniferb2002
from
Stamford, Connecticut
, on
"GREAT Experience!" I was traveling in Italy with my 14 year old nephew and Gianluca and Sweet Private Day Tours was recommended to me by a friend. Gianluca responded to my email inquiries promptly and provided excellent information about his tours. He also did a great job of customizing our experience. We spent 2 full days with him and had a great time. He was prompt, courteous, knowledgable and speaks english very well but most importantly he is funny and has a great personality! My nephew loved him as well and we plan to see Gianluca while he is visiting in NYC. I highly recommend him and his company.
Christina
from
New York City, New York
, on
"Gianluca helped make our first trip a memory of a lifetime" My husband and I toured northern Rome with such beautiful history and scenery, however, we didn't see the real side of Italy until we went down south and met with Gianluca, from Sweet Private Tours. He is a very pleasant, friendly, knowledgable, and helpful guide. He set us with a flexible itinerary that matched exactly what we were looking for on our trip. He arranged all of our scenery trips as well as fabulous places to eat. If and when we decide to return, he is the first person we will be calling!
ssaqui
from
Miami, Florida
, on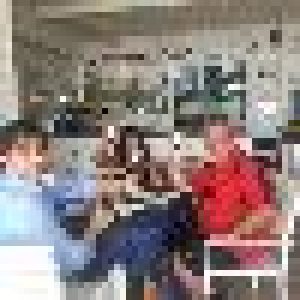 "Gianluca of Sweet Private Tours is the BEST!" Gianluca was highly recommended to my wife and I. We were receiving many different ideas and locations from all our friends on where to go and what to do. It was over whelming. When Gianluca met us at the train station in Naples we very quickly realized that he was an EXPERT in all aspects of his country, Italy. More importantly, I also realized he was an expert on having fun at all the right places of importance, food and wine! Based on who recommended him to us and his expertise, we decided to take his advise and "let him handle everything" for the trip. We did and we loved it all. His tours and special locations were off the tourist trap trail and we felt like family to his friends. Our first stop was to Gianluca's home town of Meta, Italy and to his friends Giancarlo & Claudia who own a fabulous restaurant, il Verricello. This visit was incredible and set a very high bar for the rest of the trip. Our stay in Positano was fabulous, but the towns and sites that Gianluca shared with us were by far the most memorable. Gianluca made this trip a memory of our lifetime for my wife and I. We will be forever grateful to him. Bella, Bella, Bella!!
Nora k
from
New York City, New York
, on
The Absolute Best -Gianluca is the King" Sweet Private Tours was the highlight of our Mediterranean cruise. We were 8 adults sailing on Allure of the Seas and booked Sweet Private Tours 9/11/15 . It was highly recommended by friends who had raved about their experience with this company. Gianluca was waiting for us at 8:00AM as we walked off the ship in Naples,Italy. We didn't have a precise itinerary,just drive up the scenic Amafi Coast to Sorrento for lunch. Gianluca promised us he would show us the greatest day of our lives and boy did he deliver! We stopped at points of interest along the way to take photos of the amazing countryside and all of the Yachts below in Naples Bay ,Olive trees everywhere-simply amazing. We stopped in Sorrento to shop and look about for a few hours /had a few cocktails. It is such a lovely city to see. Sorrento is my favorite city that I have visited in all of my world travels , I will definitely go back again. On our way back down the coast Gianluca took us to the most amazing restaurant in Positano perched way up in the hillside of colorful Mediterranean homes and buildings, the views were incredible and the long leisurely lunch with friend was probably one of the best times of my life. I highly recommend Gianluca and Sweet Private tours.
"Best of the Best" Gianluca arranged the greatest day tours for us while in Rome and Florence. We had the Best of Rome tour and the Best of Florence tour - which he customized for us. We saw so much and covered much more territory than I thought possible while learning from our knowledgable guides who were so easy to be with and full of personality. Our trips were approximately 8 hours long. Completely stress free- definitely the way to enjoy these two beautiful cities. So glad we had a private tour- definitely worth the price! Already looking forward to booking another tour with Gianluca and Sweet Private Tours.
AntoNYC28
from
New York City, New York
, on
"Priceless Experience - Private Ancestry and Sorrento Coast Tour" I selected Gianluca & Sweet Italy after researching private tour companies that advertised ancestry tours in the Naples area. Of all of the responses I received, Gianluca best understood my goals in visiting the hometowns of my great-grandfathers. He replied to all of my messages promptly with honest and personal answers. The day of the tour, Gianluca proved to be a priceless guide and translator in the municipal buildings, dealing with the often frustrating bureaucracies that we encountered. In the end, we were able to locate my great-grandfather's birth certificate in one town's records and Gianluca was even able to talk them into giving me a photocopy (a major victory considering the level of resistance we received). Although much of the experience within the towns was frustrating, Gianluca did his best to help and treated my family research like his own. We had initially planned a stop in Pompeii on the way back to Naples but after the frustration of the day (as well as 90-degree plus heat), Gianluca suggested a more relaxing trip along the Sorrento coast. This wound up being a great decision as the coast is breathtaking. We stopped for an lemon ice (made the old school way) overlooking the sea and then spent some time walking around and shopping in Sorrento before returning to Naples right on time. I could not be more pleased with the service and experience provided by Gianluca and Sweet Italy tours. We were treated like visiting family and I will never forget the experience of returning to the towns of my ancestors. We look forward to another visit and once again calling on Gianluca as our guide.
LisaY808
from
Kauai, Hawaii
, on
My husband and I has just taken a cruise of the coast of Sorrento by boat two days prior. I could not imagine that a private guided trip of the coast by car could top it. I was so wrong. Gianluca picked up at our hotel and immediately was so personable and charming. He was so knowledgeable about so many things. He was very flexible and accommodating and made great suggestions. When we stopped for lunch he was walked us into a hotel and out to a balcony with the most breathtaking view. I was stunned. And there was sat and enjoyed an absolutely delicious meal. It will be implanted our heads forever. Gianluca is so fun and easygoing. I would highly recommend requesting him as your guide. Mahalo Gianluca! Hope to see you on Kauai one day. Aloha!!
"Being with Gianluca was like being with family" My husband, my 89 year old Dad, and I just returned from Italy. We were there for business, pleasure, and family. For 3 days Gianluca was our guide, our translator , and our friend. He took extremely good care of us. We went to places off the usual tourist route and really experienced the true Italy. It was a fantastic trip. He was so willing to go with the flow. He took especially good care of my Dad. He was always extremely polite and respectful. I will never go back to Italy without booking Gianluca's services. I can't recommend him enough!
"Amazing Family Trip" Had an amazing vacation thanks to Gianluca. Recommended by a friend and thank god. Turned a difficult last minute planning trip into an amazing experience. Traveling with 3 children(6, 4, and 3) Gianluca allowed us to see every park of sorrento, naples, almafi, position, capri, and rome in 10 day. From picking up at airport to dropping off Gianluca was there and helpful at every moment. From boats to tours, to attractions we did it all thanks to him. Reliable, on time, and efficient. Highly recommend to anyone traveling in itlaty. Thanks Again Gianluca, your the best
donna m
from
Dix Hills, New York
, on
"an unforgettable time!" we just returned from the most fabulous vacation in italy. gianluca was recommended to us by a friend and he made us enjoy 2 really spectacular days. the first was a boat trip and since we were a large group we needed 2 boats with skippers. we sailed to capri, positano and all around the amalfi coast and anchored a few times to swim in the gorgeous waters. the second day was a bus trip to naples and that was so much fun! having a bus do all the driving and stop wherever we wanted and deal with the traffic and parking made it incredibly enjoyable and relaxing. gianluca came on that trip and it turned out to be everything we had hoped for. he is extremely professional and took care of everything we could have possibly needed. it felt like he became a part of our family and saying goodbye was difficult!! impossible to thank him enough!!!!!
Load More